Special Training on Improvement of Employees' Professional Quality and Management Ability
Read:2008
2022-01-13
From December 10 to 11, SINOWAY Natural Pharmaceuticals conducted a special training on Improvement of Employees' Professional Quality and Management Ability for key employees, directors, and management staff above the director level of the company and its subsidiaries. The training aims to help participants master the role cognition and strategy decoding ability of managers and further improve the comprehensive management ability of employees. The training invited lecturer Wang Shenghui, a strategic advisor of Hubei Communications Investment Technology Development Co., Ltd., to explain from two sections—role cognition and skill enhancement of managers, and strategic decoding and practical exercises.
The company's middle-level managers and business directors are responsible for reporting to leadership and making known to lower levels of the company's strategic planning. On the one hand, they should undertake and divide the organizational strategic objectives; on the other hand, they should implement the organizational objectives at all levels, and finally achieve the performance-based objectives through management and supervision. Therefore, the ability to use management tools and skills scientifically and effectively in team management to enhance management effectiveness has become a key skill that middle-level managers must master.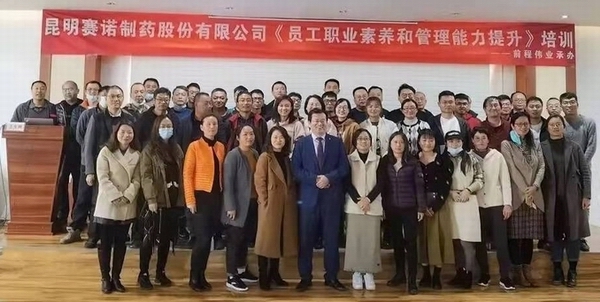 The two-day training took us through the group role mismatch that often occurs in business management, the change of roles when dealing with colleagues at different levels, and the need to take on work and manage subordinates with different perspectives and attitudes when roles change. During the training, participants effectively mastered the use of management tools through active discussions and case studies, combined with the specific problems they faced at work, and transformed their management awareness through accurate positioning of their roles.