Sprint to the goal!
Read:1702
2022-01-13
On November 13, SINOWAY Natural Pharmaceuticals held the third-quarter business analysis meeting, which was attended by the company's main leaders, personnel above the director level, and heads of some departments of subsidiaries.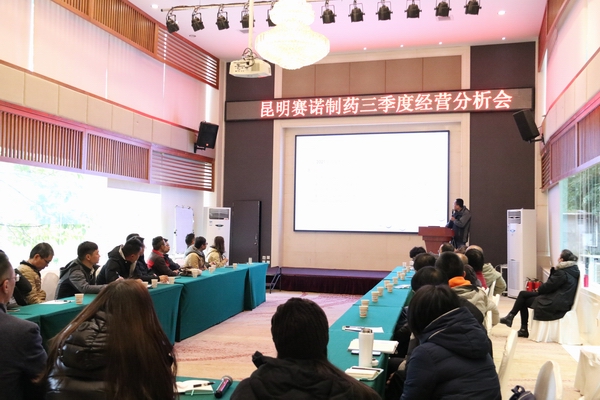 The content of this meeting was mainly about the analysis of the company's operation in the third quarter and the completion of work in the first to third quarters. During the meeting, the production director, quality director and technical director made work reports on each business section respectively; the financial manager made requirements on the year-end financial settlement and budget; the manager of the administrative human resources department made a detailed description of the assessment of each department. At the end of the meeting, Mr. Qin, executive vice president of the company, made detailed comments and comprehensive guidance on the overall work of the company and put forward specific requirements for the completion of each work. In2021, pharmaceutical enterprises have continued making adjustments and changes. As various tasks are carried out, the time is approaching the end of the year. We need to actively deploy the work plan for the next year while completing the established goals of this year on time and in good quality.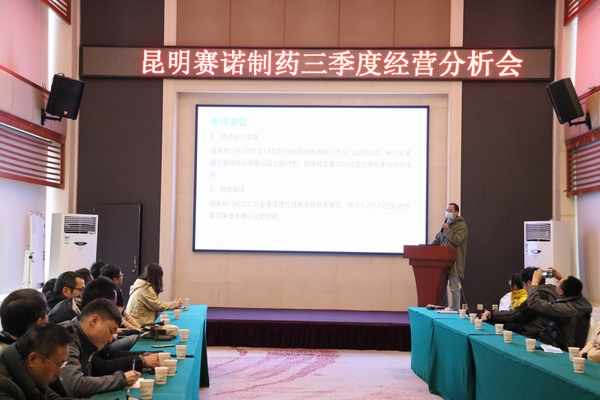 At the end of the meeting, all the participants also carried out interesting team activities, giving full play to teamwork spirit and active communication, which effectively adjusted everyone's negative mood due to tense work.