Joint Laboratory
SINOWAY-SJTU Joint Laboratory for Biological Innovation and Technology Research and Development
The Joint Laboratory will focus on the research and development of innovative bispecific antibodies, immunotoxins, ADCs and recombinant proteins. SINOWAY will work closely with Shanghai Jiao Tong University from the preliminary research of cell engineering and antibody drugs to the industrialization and critical technologies and pilot scale-up of processes, promoting resource sharing, mutual benefit and win-win cooperation to achieve the ideal industry-university-research collaboration. Both parties will be launching research on innovative technologies, developing technologies for the biopharmaceutical industry, and creating remarkable social benefits.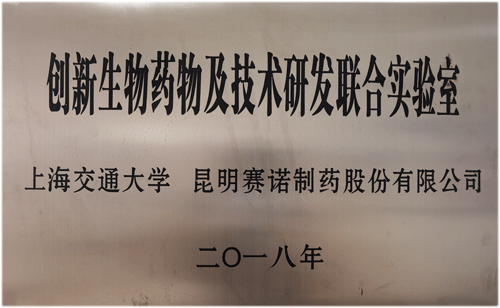 SINOWAY - Yunnan University of Chinese Medicine Periplaneta Americana R&D and Innovation Center

The Periplaneta Americana R&D and Innovation Center, mainly focusing on the research on active components of Periplaneta Americana extracts, explains the acting mechanism of innovative drugs with modern pharmacology, exploring the potential value of Periplaneta Americana to the greatest extent. Based on this, it has developed a wide range of new drugs derived from Periplaneta Americana for treatment of intractable diseases, hemorrhoids and gynaecopathia. With the aim of being an efficient R & D platform based on close industry-university-research collaboration and centralized social resources, the Center will establish a solid foundation and add momentum for the Company's sustainable development.