Joint Effort against COVID-19 -- SINOWAY Donates Epidemic Prevention Materials to Yunnan University of Chinese Medicine
Read:1285
2021-08-13
In 2020, due to the impact of COVID-19, the students of universities, secondary and primary schools in China were all unable to resume their classes. In May, the epidemic prevention and control in China won a stage victory. After the enterprises resumed work and production, the schools gradually resumed classes in April and May. The epidemic prevention among students has become a top priority for all schools, especially in universities, where students come from different cities in different provinces of China. And on their way back to school, there were many contacts and routes. On May 1, KunMing SINOWAY Natural Pharmaceuticals immediately purchased 10,000 disposable protective masks after learning that students of Yunnan University of Chinese Medicine are going to return to school and sent them to teachers of the university before the students officially return to school.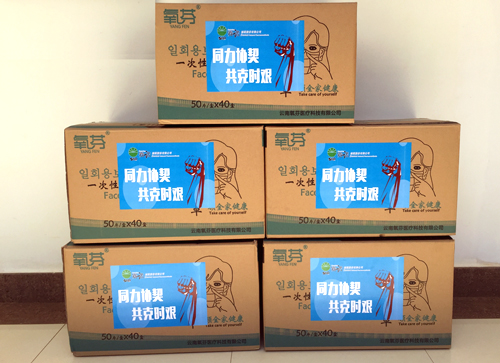 After receiving our donations, the teachers expressed their deep gratitude to SINOWAY. They said that epidemic prevention in schools is a great responsibility, and with the support of the company, they have more materials, which provided great help to the epidemic prevention. Thank SINOWAY for the care for the students and support for the resumption of the Yunnan University of Chinese Medicine.
SINOWAY has been actively practicing social responsibility during the spread and prevention and control phases of the epidemic by donating to society to express our concern and make our contribution at the critical moment when everyone is united to overcome the difficulties.